Sub-links for this page
Here's a little look at what our club offers to members - click on the icon below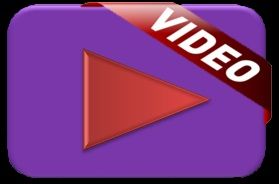 ---
ABOUT US
The Bendigo Obedience Dog Club (BODC) has seen many changes in training techniques since its inception in 1963. The emphasis on training today is through positive reinforcement and a strong understanding of dog and pack behaviour.
The club has developed new training methods in the last few years, subsequently undergoing a number of changes to instructors and training methods. Today we offer a fantastic, positive based training program, teaching handlers to understand their dog and how to obtain great results and a deeper relationship with their canine companion. Some of our training methods are unorthodox, eg. sit stays whilst handlers are sitting on chairs or random stays with dogs in downs, sits or stands whilst handlers move and mingle, with the aim to teach the dog to trust the owner no matter what the circumstance.
The club is always looking to learn and explore new techniques and methods to enhance the knowledge that we already understand. We have a strong ethic of making training fun for the dog and handler.
We have wonderful support from our volunteers, experienced and knowledgeable instructors with a strong club spirit among the members.
Visit us on

Most of our club photos and tutorial videos are posted onto the Facebook site with regular updates from members and committee.
How to find the training ground at Finn Street - Map
---
MEMBERSHIP APPLICATION FORM - click here
---
MEMBERSHIP FEES, HOW TO JOIN and TRAINING TIMES
---
To join our club, please read all the details below.
You can download and fill out our membership application form which is available /. New beginners and all puppy classes are conducted on Wednesday nights. All information regarding training times, terms, fees and what to bring is listed here so please read.
---
What to bring to training:
Food - not food you would normally feed for the dog's tea. Soft treats (eg cooked sausage, devon, cheese) which are a special treat are suitable. Avoid plastic bag to store food. It's way too hard to access when you need to feed the dog.
No - choke chains, chain leads, short leads, shock collars, prong collars
Flat collars - eg leather, webbing collars. Halties are also permissable.
Lead - longer than a metre if possible as short leads will interfere with the dog's training.
---
When first joining:
Bring along your vaccination certificate
Come to the club half an hour early in order to have your membership processed and be ready to train on time.
---
Please do not come to training if you are going to be more than 15 minutes late. Late arrivals disrupt the other dogs in the class.
---
TRAINING FEES 2018
Fees cover membership, insurance and all training costs for the term (school term dates). No other fees for general training are required.
Please note that specifically structured courses such as Agility etc may incur an additional fee to attend.
The club endeavours to keep costs at a minimum for members.
Fees go toward upkeep of the clubhouse and equipment; rental of the grounds; judges fees, trophies, catering and other costs associated with running competitions.
All committee, instructors and helpers are volunteers and receive no monetary remuneration.
New Membership Membership Renewal
(per term) (per term)
Junior $40 Junior $25
Adult $70 Adult $50
Family $95 Family $70
We now have EFTPOS facilities. If however you are paying in cash, please make it as close to the correct amount as possible as we do not keep much change on the premises.
Training is conducted in blocks which coincide with school terms.
Puppies, Beginners and Class 1 are held weekly on Wednesdays at 6.30 pm.
Classes 2, 3, 4,and 5 begin at 9.30 am on Sunday mornings (8.30 am in Term 1).
All dogs to provide proof of vaccination when joining or renewing their membership.
Training Dates 2018 CLICK HERE TO GO TO THE LISTED TRAINING DATES
GENERAL INFORMATION
We work in school term blocks and the first night of term is an introductory talk so please do not bring your dogs. There is a second enrolment during the term for puppies up to 7 months of age – please see calendar dates. If you join on the second enrolment during the term your membership will take you through the next term. We need to see your dog's vaccination certificate on enrolment night.
RETURNING MEMBERS
Term 1 commences Wednesday January 31st – re enrolments accepted that night and the following Wednesday to keep you financial. Don't forget your dog's vaccination certificate if it has been up dated.
.
HEAT POLICY
If on a Tuesday, the weather forecast for Wednesday, is for 35 C or over practical training is cancelled, no matter what actually happens on Wednesday. Members are invited to come for a DVD or an information session but NO DOGS. However, there will be NO TRAINING OF ANY KIND ON DAYS OF EXTREME OR CODE RED FIRE DANGER RATINGS. If 4 or more training sessions are cancelled during the term due to the weather, then memberships will be carried through for the next term.
Something to remember
The instructors do not receive any monetary benefit. They donate their time to instructing, attending meetings, keeping the club functioning on training days, running trials and assisting with club fundraising activities. They do this because they love their dogs and want to share the benefit of their experience to improve the relationship between other dogs and their handlers.
Our club is successful through the efforts of our volunteers. Without these people donating their time (even an hour or two) our club would not be able to conduct trials, courses and workshops. We are very grateful to all volunteers and value their contribution, no matter how small. If you would like to help, your assistance will be appreciated.
Money received from membership fees is put back into the club for the upkeep of the facilities, running club trials, courses, workshops, fun days and purchasing training equipment. The majority of membership fees goes directly to Dogs Victoria for insurance and other fees for conducting trials, events and insurance coverage.
The club extends a big thank you to the generous support of our sponsors. Our sponsors provide a variety of services and support for which we are very grateful.
---
The club offers training in the following disciplines:
Agility
Tracking
Track and Search
Obedience
Rally Obedience
Please refer to the specific pages on this site for more information on each activity
They also offer specialized activities:
---
Agility training is offered yearly for new beginners to this sport. There are many people interested in agility and it is a sport that offers a great deal of fun for the dogs and handlers. However, agility requires a strong commitment to training to reach the competition level. Even those handlers that would like to teach their dogs the basics need to train regularly and under supervision in order to keep their dogs safe and learn how to have control. We have very experienced instructors in this sport so if you are interested, ask to speak to Sarah, Meredith or Denise.
---
Important notice to all eventing members in relation to club trophies -CLICK TROPHY TO READ NOTICE
---
Please refer to the club general rules page for information on what types of leads, collars and training equipment you may find useful for training. This page contains information that will be of assistance to you prior to attending the club for the first time.
General obedience classes will cover the following topics:
lead exercises - sit, stand, drop and heeling work. Recall on and off lead. Free walking - fixing the 'pulling on the lead' problem. Instructors can provide alternative methods for teaching each exercise as we understand that dogs differ in their response to training techniques. Instructors will explain how to break the exercise down in order to communicate more easily with the dog and obtain positive results.
Understanding socializing - handlers will learn how to read their dog's behaviour, both on and off lead. The puppy pens will be utilized to demonstrate social skills and "loose pack" behaviour.
Handler skills - understand and apply alpha behaviour. Using voice, lead and praise/food appropriately. If you understand how to be a good leader, your dog will respond accordingly. The information provided during lessons is applicable to how you treat your dog at home and at training. Our exercises are sometimes a little unorthodox, but these are priming handler and dog for real life situations eg taking them to a cafe or to a noisy public area.
Instructors welcome questions from handlers and will endeavour to assist where possible. None of the instructors know it all, but they do have a wealth of knowledge and other instructors to draw from. BODC instructors have many years of experience, some with difficult dogs that have had unique problems. They endeavour to continue to learn through attendance at workshops, seminars and training sessions.
Canine Eventing - We have support and training sessions for Rally O, Obedience, Agility, Endurance and Tracking. You will find club members and instructors are very supportive of anyone interested in trying out some of our dog sports.
Contact Details
Bendigo Obedience Dog Club Inc
Training Ground:
Finn Street Recreation Reserve, Bendigo Vic 3550
Postal Address:
PO Box 2396, Bendigo Mail Centre, Bendigo 3554
For enquiries please contact: Heather - 0497 242 667
Alternatively you can email your enquiry.
105333 Visitors