HISTORY OF THE CLUB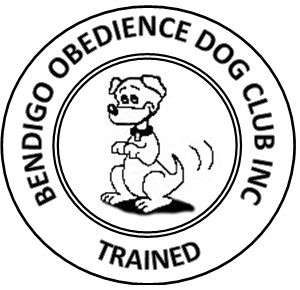 BENDIGO OBEDIENCE DOG CLUB
HISTORY
2013 was the 50th anniversary of the club. To celebrate, we have given the clubhouse a clean up and fresh coat of paint. We've searched through the dusty corridors and cupboards of club member's storage rooms and uncovered a wealth of material in printed format. This material is being converted into electronic format and these pages will contain the historic archives that measure the progress of the club from it's inception to the present day.
Electronic copies of The Recall newsletter, all past champions and title holders, life members, previous catalogues and trial results will be added to this site. This will be an ongoing project and will eventually contain a fantastic display of information.
In 1993 the Bendigo Obedience Dog Club (BODC) compiled a book entitled 'Bendigo Obedience Dog Club, Thirty years of community service'. The informaton in the book is being reviewed and will be updated regularly on this page until the information is complete. Copies of the original book will also be available in electronic format in the near future.
Click here to read the first instalment of the History of the club.
Contact Details
Bendigo Obedience Dog Club Inc
Training Ground:
Finn Street Recreation Reserve, Bendigo Vic 3550
Postal Address:
PO Box 2396, Bendigo Mail Centre, Bendigo 3554
For enquiries please contact: Heather - 0409 429 972
Alternatively you can email your enquiry.