Performance Sport Dog Of The Year
Each year the club recognises the dogs that have competed in Performance Sports under the ANKC banner. In doing so, the Bendigo Obedience Dog Club also awards "The Henri" award for the Performance Sport Dog of the Year.
The award was created in 2012 and named after Triple Champion (Tracking and Agility) Waiwilta Woodstock ADM 6 JDM7 SDM SPDX (Henri) who was the inaugural winner of the award.
The award recognises the dog that has been trialing and gained the most points allocated from gaining passes and titles in ANKC sports throughout the year.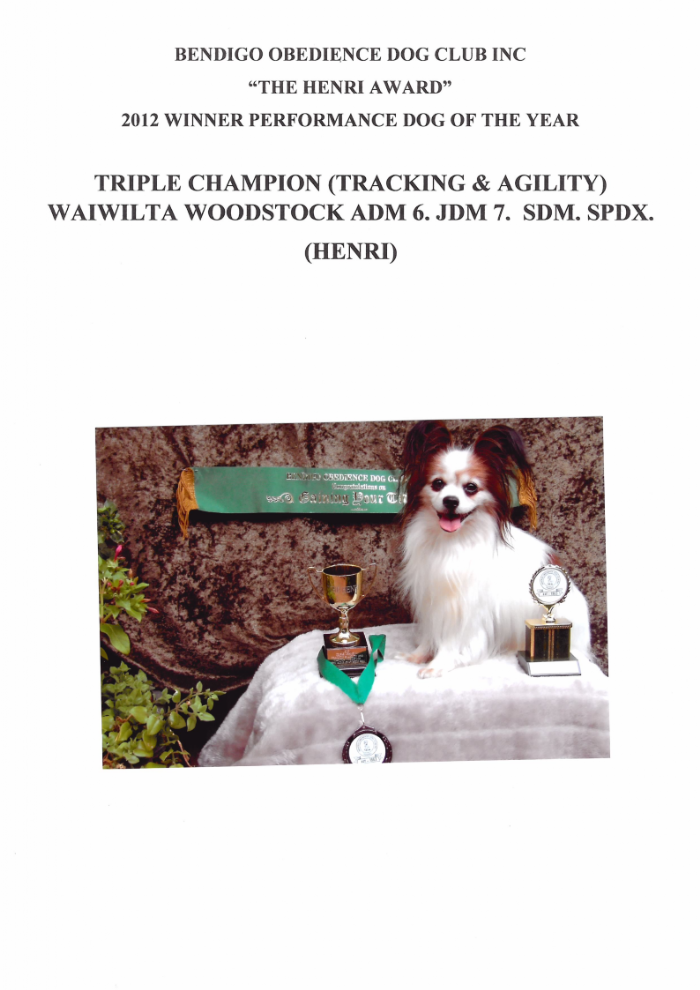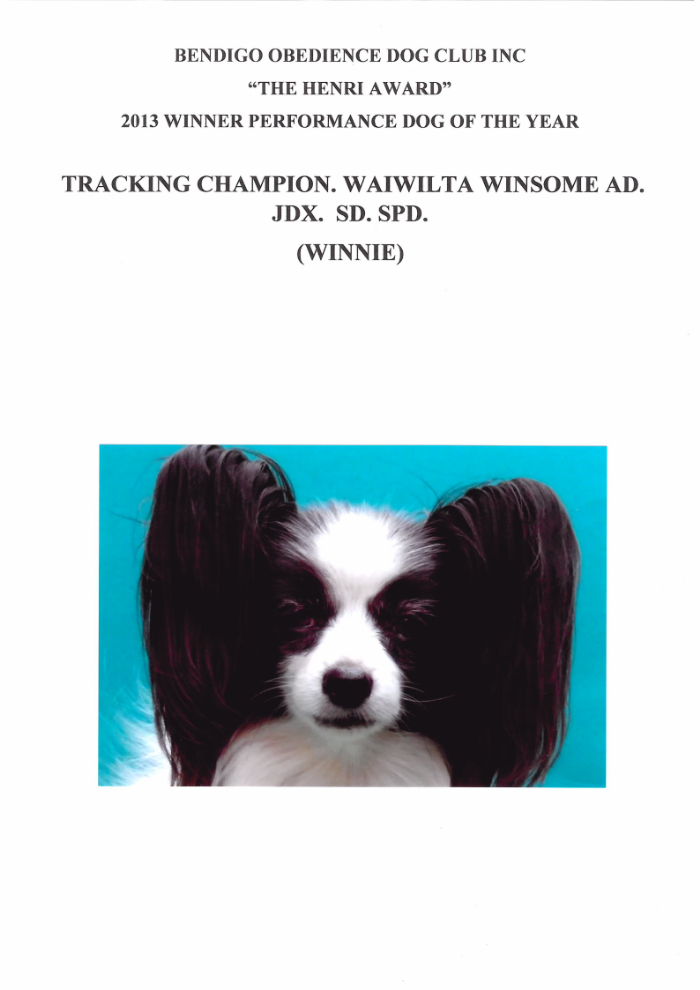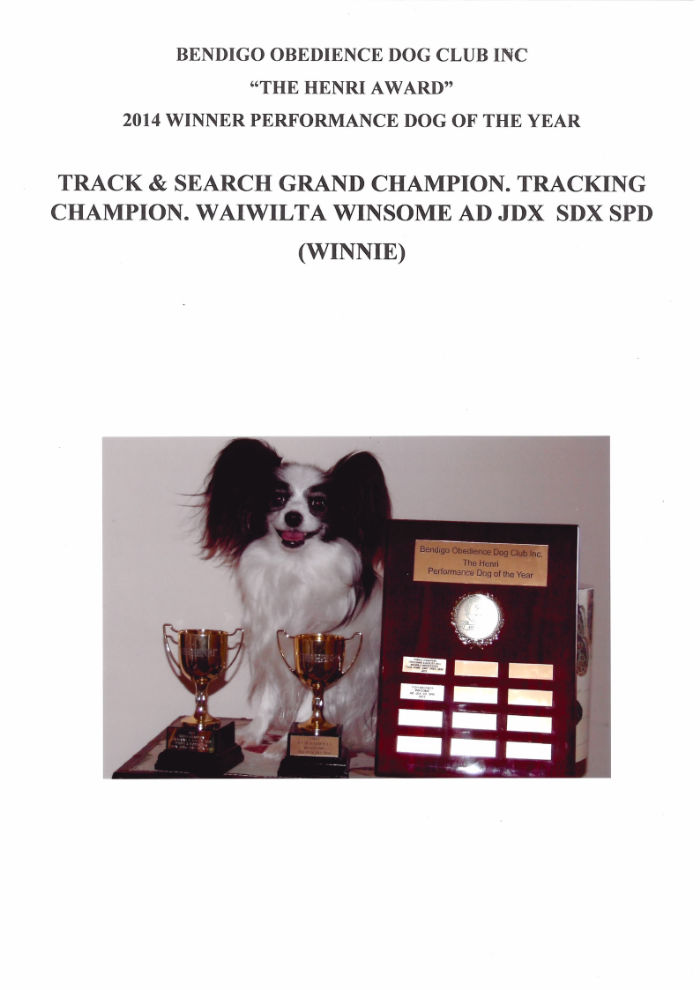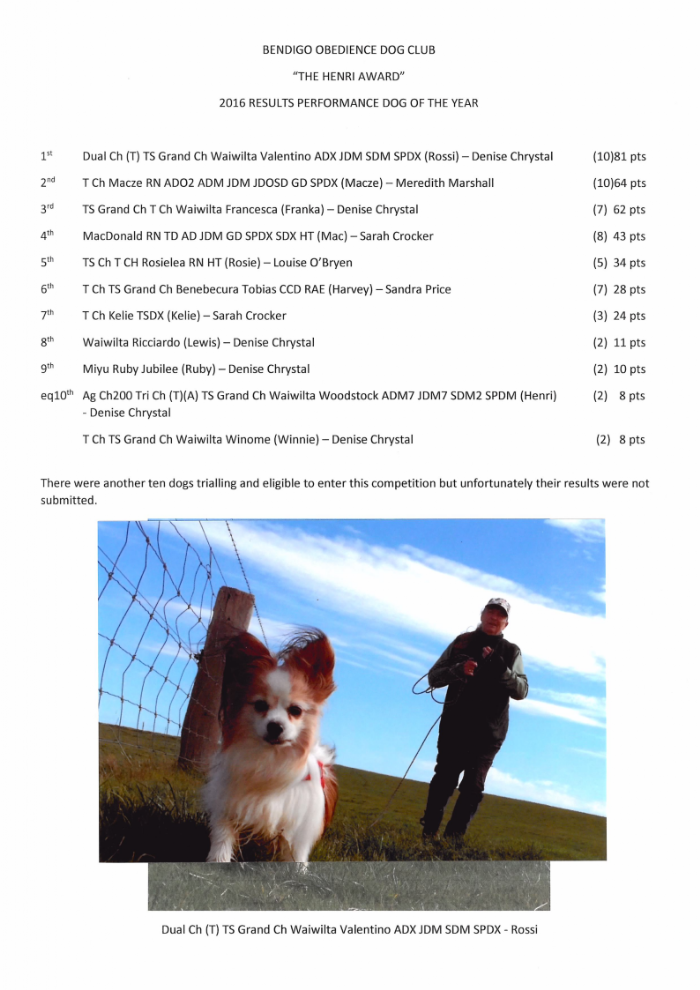 Contact Details
Bendigo Obedience Dog Club Inc
Training Ground:
Finn Street Recreation Reserve, Bendigo Vic 3550
Postal Address:
PO Box 2396, Bendigo Mail Centre, Bendigo 3554
For enquiries please contact: Heather - 0409 429 972
Alternatively you can email your enquiry.