Instructors
Club Volunteer Instructors and Instructors Assistants
INSTRUCTORS
Sandra Club President
Has been a member and instructor at the Club for 25 years and a previous member and instructor at Mornington Penisular, Southern, Westernport and Knox clubs. Currently training and trialling her Labrador Harvey and keplie x golden retriever Phoebe. Sandra has won a number of titles in Obedience, Rally, Tracking and Track & Search and is currently aiming for a Rally Champion title with Harvey. Sandra is Obedience & Rally Trial Secretary and a Life Member of the Club.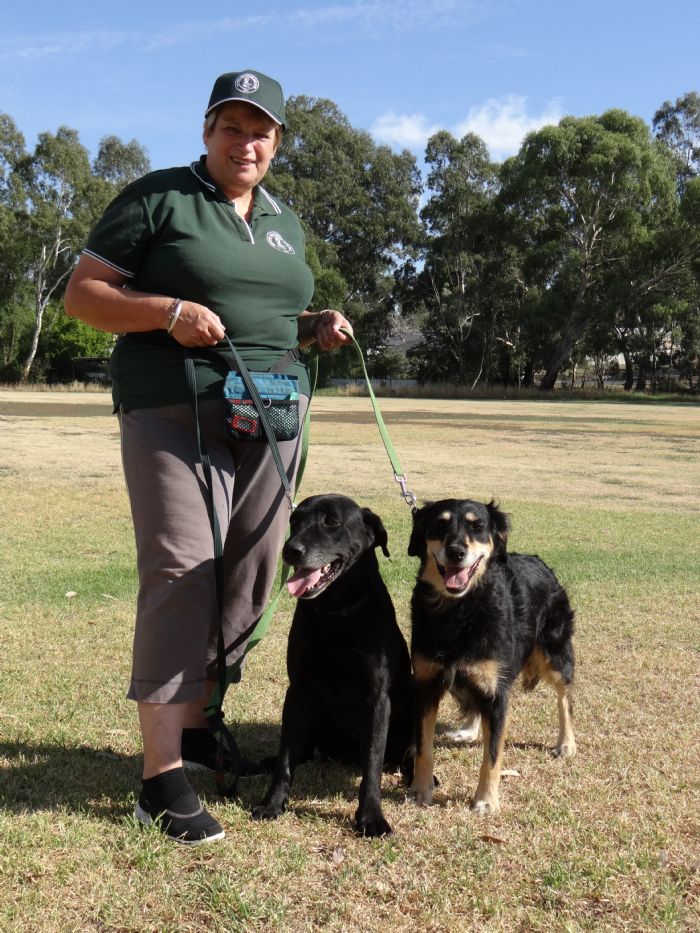 Heather Club Secretary
Heather has been a member and instructor at the club for over 35 years and during this period, trained and trialled a number of breeds including German Shepherd, Whippet, Kelpies and Corgis. Her dogs have achieved numerous titles in Conformation, Agility, Obedience, Endurance, Rally, Tracking and Track & Search. Heather has held many positions on committee over the years and is a Life Member of the Club.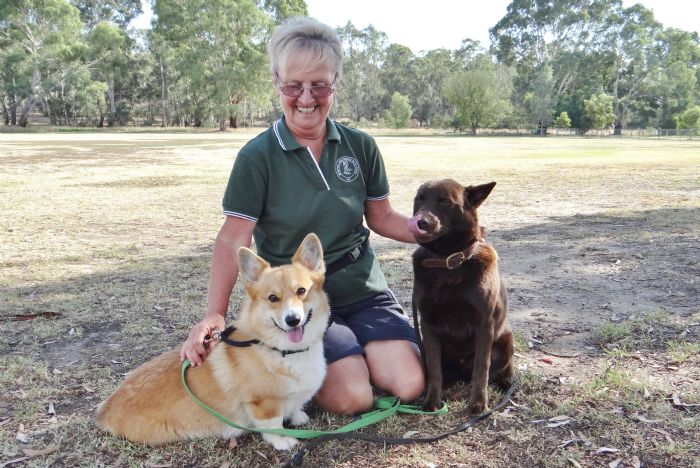 Chris
I became a member of the club in the mid to late 90's with a beautiful and much loved black crossbreed Bella. I became a member because my dad who had Curly Retrievers suggested she needed some obedience training (and she did) . My next dog was a Golden Retriever in 2000 and her name was Gypsy.After Gypsy passed on I was searching for my next dog and came across Maizie also a Golden Retriever in 2012 , knowing all that the club could offer I rejoined. Currently I am very happy training and having fun with Maizie who is now 5 yrs and my 10 month old field bred Labrador Inca.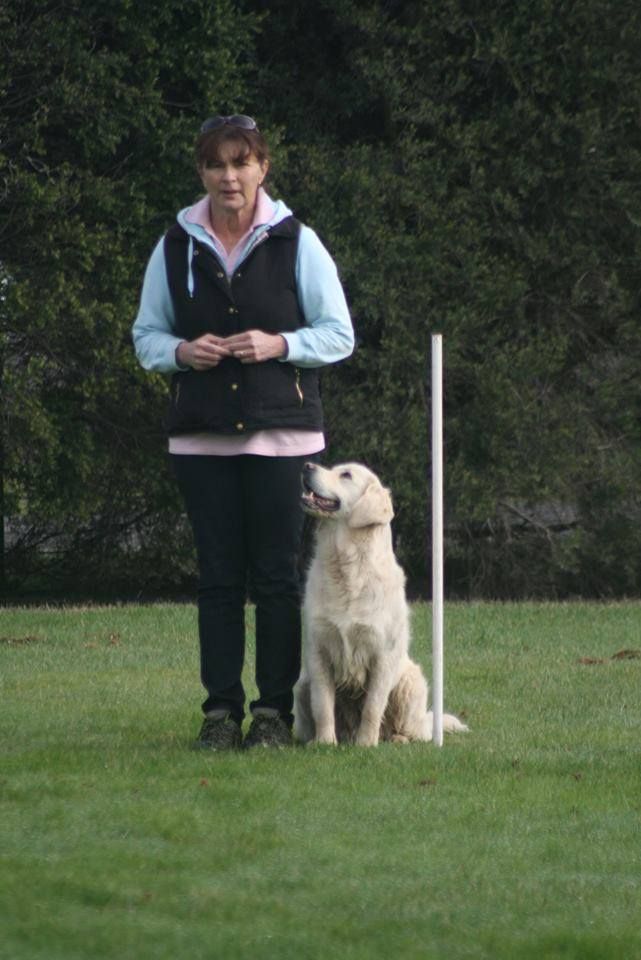 Greg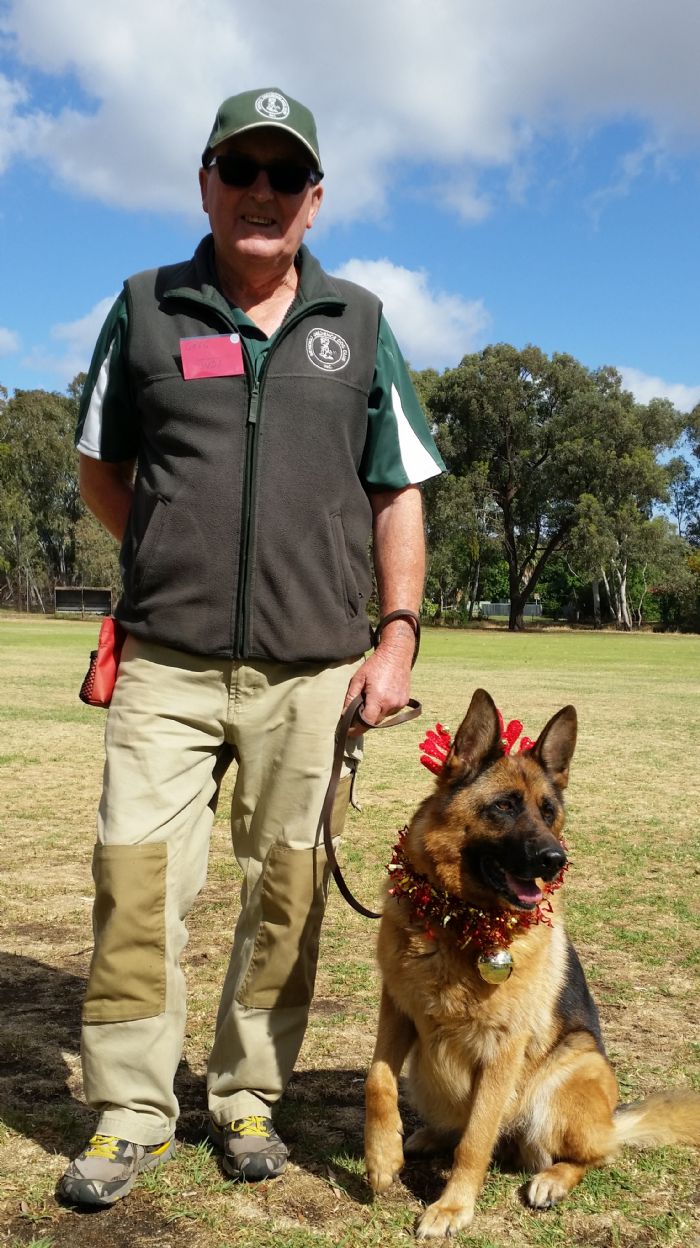 Sarah
After joining BODC at the start of 2008 with Mac my Border Collie cross for training, I received so much support and understanding from the instructors about training a dog with so many issues, that I decided to give back to the Club that gave me and Mac so much. Thus I have ended up being an instructor, on committee and a trial secretary whilst continuing to train and compete in most performance sports with my dogs with the focus being on having fun and a great partnership between my dogs and I. I love the friendship and comraderie that the Club has and that we get the "go ahead" to try new ideas to make training fun and interesting for all in our classes at Club.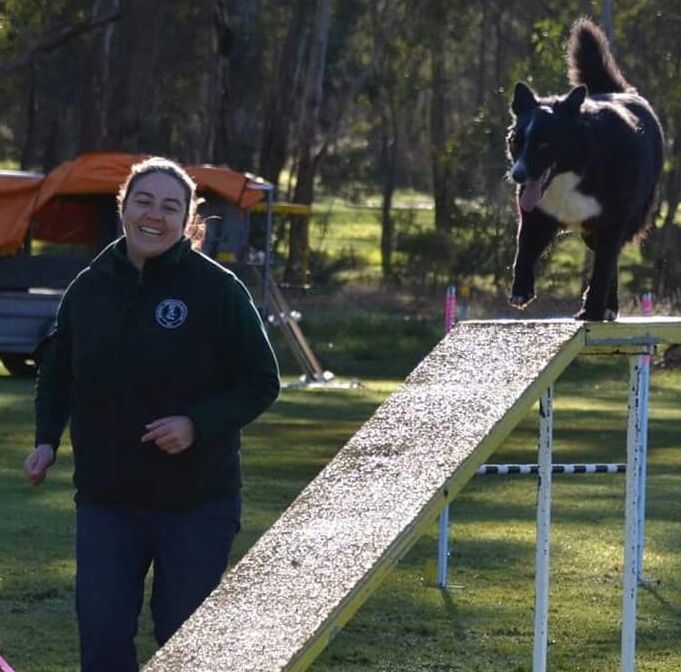 Meredith
Dogs have been a part of my life right through my childhood when our Border Collies were trained and shown by my dad.
Then, after a 20 year gap without dogs, I came to the BODC to help me socialise and train my new pup a Murray River Retriever. With the immense and diverse knowledge base and support of the instructors and other club members I developed an interest in understanding my canine friend better and to take on some new challenges.
Together Macze and I have trialled in Agility, Rally Obedience, Tracking and Track and Search events. Trialling takes you to all sorts of places, in all sorts of weather for a small piece of cardboard which is your reward for weeks, months and years of training. We have attended courses run by world renowned instructors in Australia, participated in trials run by La Trobe University and generally just had a wonderful time together.
Now I love helping other people succeed with their training challenges, each one is unique, whether they go on to trial or want a wonderful canine companion.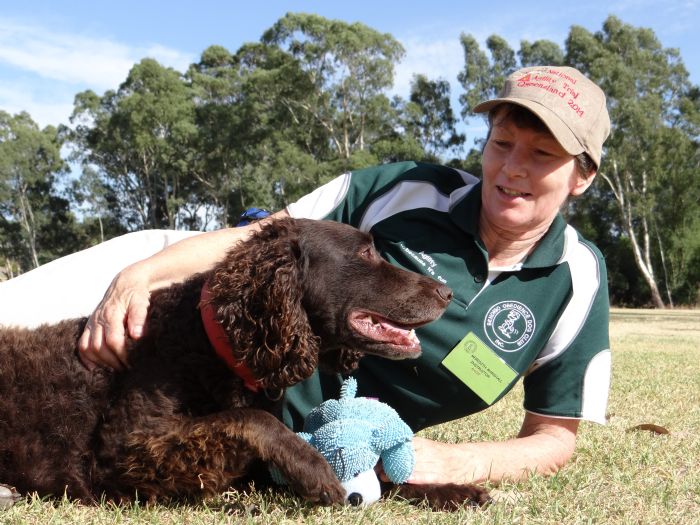 Clive
I joined BODC after getting Sasha at 8 weeks old from a farmer in the back blocks of Echuca, both her parents are working dogs. We started of in the puppy pens, trained right through to class 5 in obedience. Our training with BODC has enabled us to do, and enjoy obedience, agility, basic tracking, scent work, and because of this Sasha has gone on to become a Delta therapy dog, and a conservation scent detection dog at La Trobe University. 🐾🐾🐕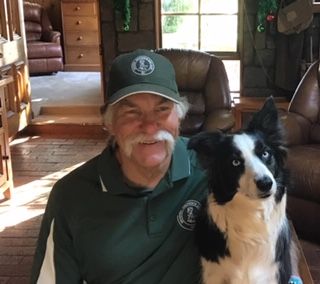 Denise
Has been a member since 1973 and instructing since 1974. Denise has held many positions at the club including numerous committee positions, trial secretary for multiple disciplines, founder of our newsletter "Recall" and author of Thirty Years of Community Service 1963 – 1993 Bendigo Obedience Dog Club Inc. Denise also manages the club awards and is the club historian.
Trialed German Shepherd Dogs, Cocker Spaniel, Pug and Papillons in Obedience, Rally Obedience, Agility, Tracking and Track & Search.Also Conformation showing. Have attended seminars in multiple disciplines run by internationally renowned experts in their fields of dog behavior, competition and training and conducted tracking training workshops for various clubs and is an ANKC Tracking and Trach & Search Judge.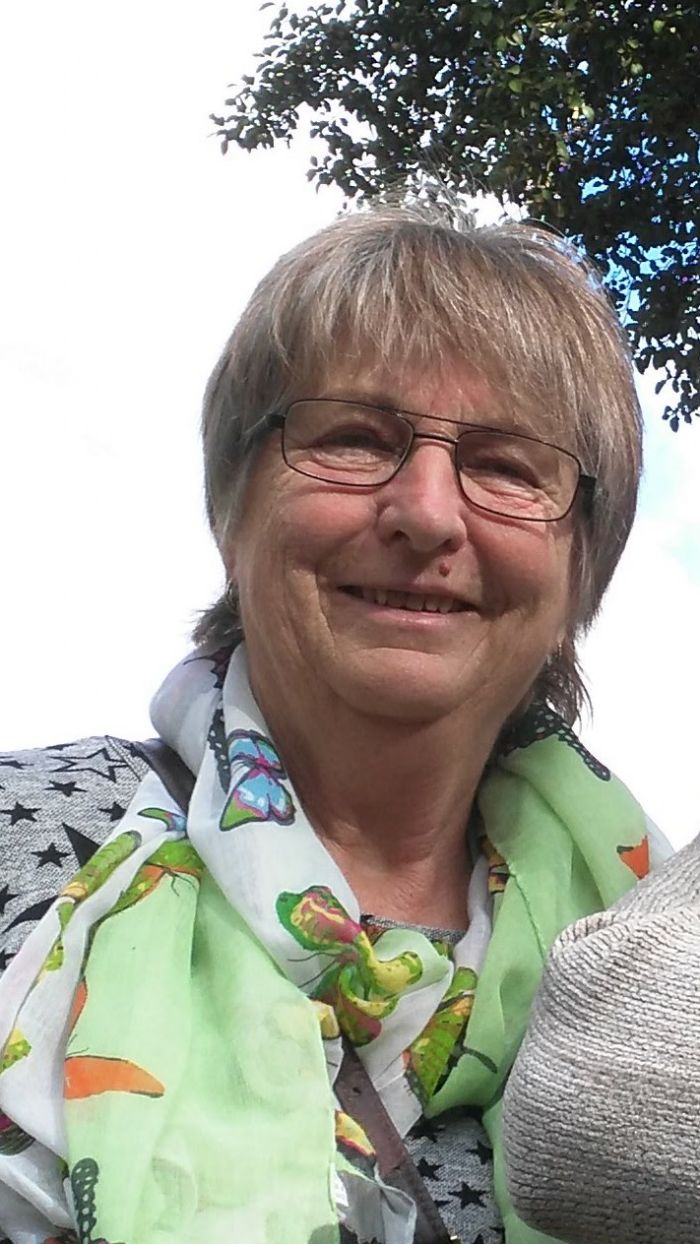 Max
I have been with the BODC with my current dog Venus for 7 years. We went through all the classes and onto trialling achieving CCD and Rally Novice titles. I started as an instructor on Wednesday nights in the puppy pens, older puppies, and beginners classes. Venus and I are now in the trialling class on Sundays, where I also instruct other classes. I like to encourage handlers, if they are interested, to give trialling a go, as it is quite satisfying and fun to have your dog working as one with you.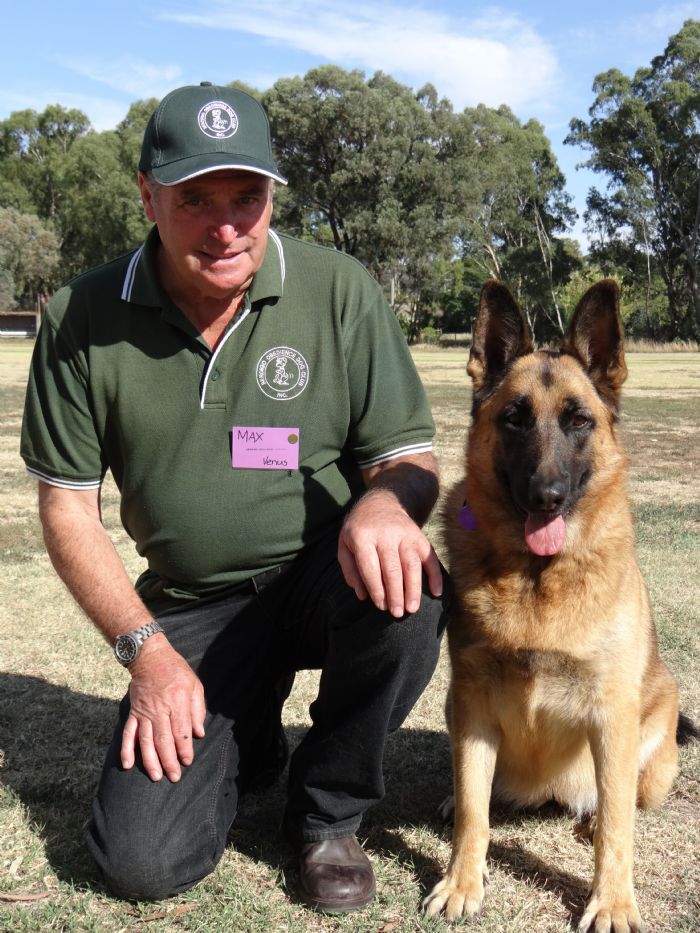 INSTRUCTOR ASSISTANTS
Colleen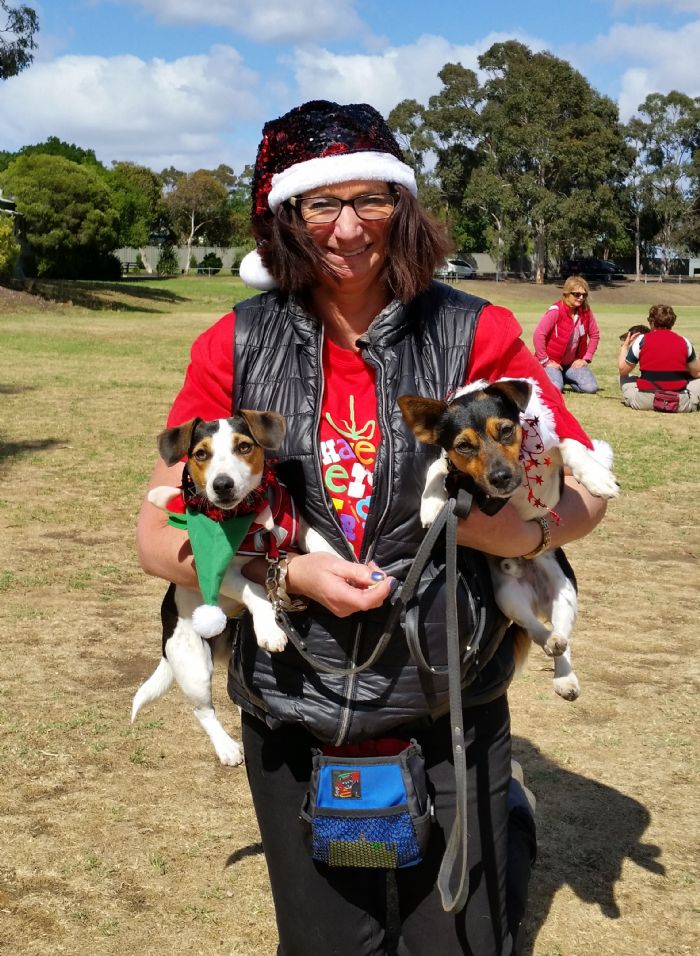 Simone
I joined BODC with my Finnish Lapphund Akira when she was a puppy in January 2016. I have been brought up with working Kelpies, also having our precious Maltese x Shih Tzu Meg for 16 years, and wanted to give Akira the best start with socialisation and training. We added Zeke to our family (pictured), another Finnish Lapphund, in January 2017 and he too joined the BODC family. It's a thrill to watch that spark of 'got it' in the dogs eyes when they grasp a new concept. I enjoy helping the Trainers and always learn a little bit more which in turn helps me with my dogs. I enjoy Tracking with Akira and am aiming to compete with both dogs in Rally O, progressing to Obedience Trials.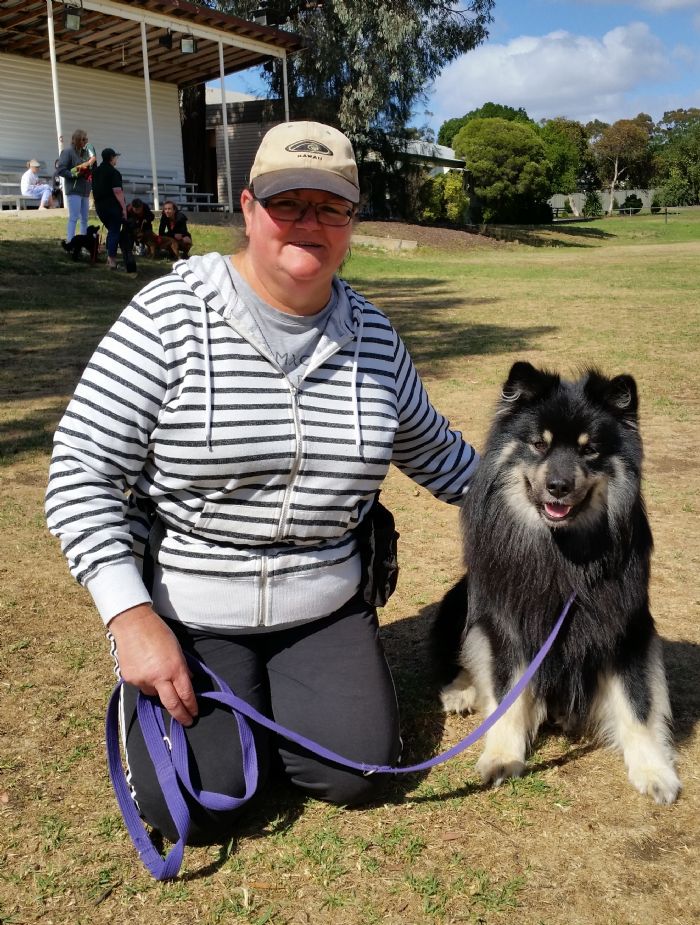 Contact Details
Bendigo Obedience Dog Club Inc
Training Ground:
Finn Street Recreation Reserve, Bendigo Vic 3550
Postal Address:
PO Box 2396, Bendigo Mail Centre, Bendigo 3554
For enquiries please contact: Heather - 0409 429 972
Alternatively you can email your enquiry.